Two Antique New Year's Postcards, circa 1920s, Watercolor Illustrations
$10.00 ($3.00 shipping)
Item # OTHER-05272017-1
Pay securely with PayPal. Don't worry ... you do NOT need a PayPal account. Simply click the "Buy Now" button above, then click the button that says "Pay with Debit or Credit Card." If you have any questions, feel free to email me now, or call 717-725-6373 Monday through Friday, 9 am to 5 pm ET.
Here are two lovely antique postcards for your New Year's memorabilia collection -- both dating from circa 1920s and featuring lithographed watercolor illustrations of classic front doors.
They both have light bumps to the corners, and the first example has a mild crease across the top right corner. They both have some pencil writing on their reverse sides, but were never stamped or mailed.
These two wonderful postcards would be an excellent addition to your collection of vintage postcards or antique holiday memorabilia.
Please scroll down to view the images!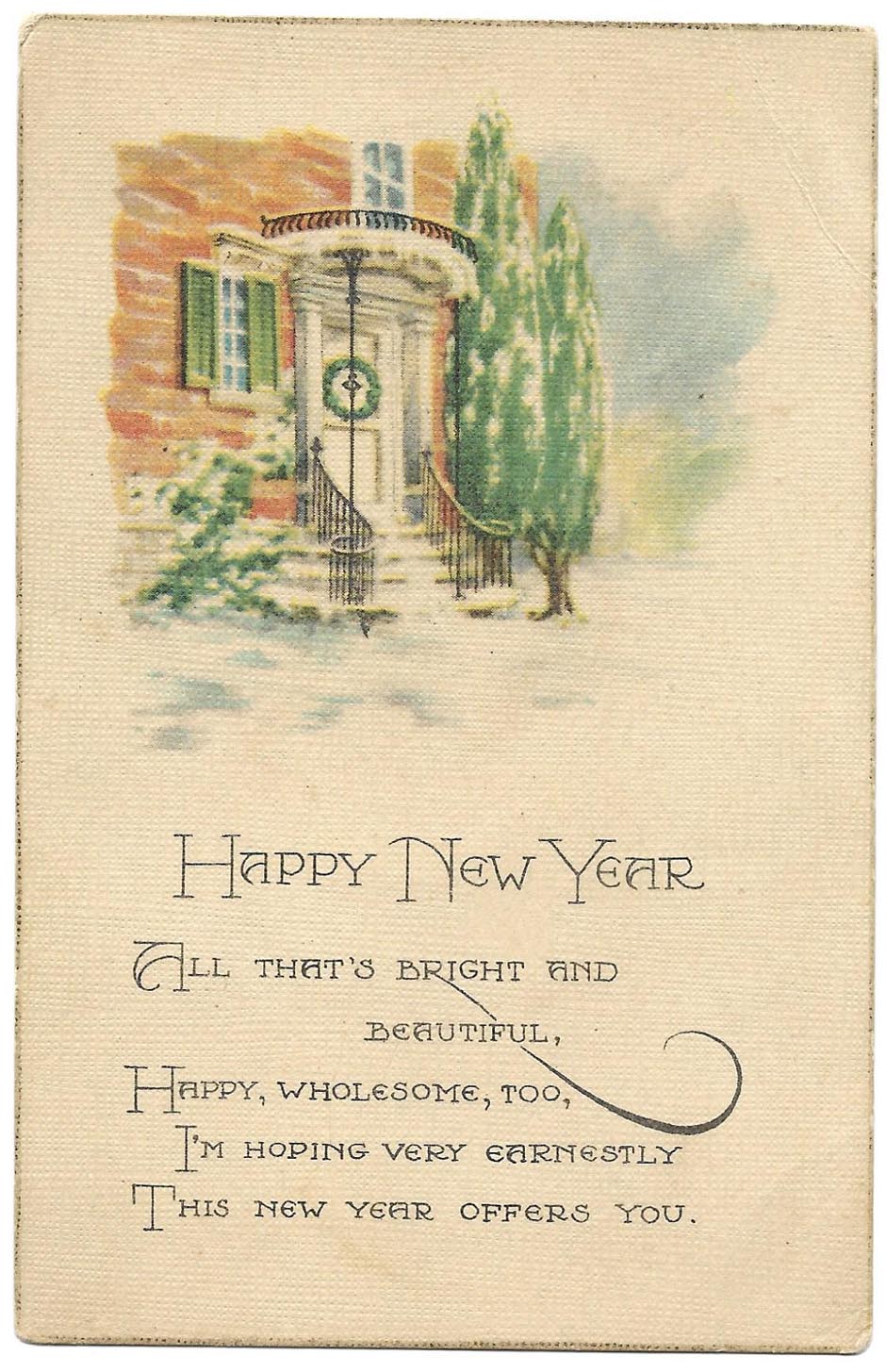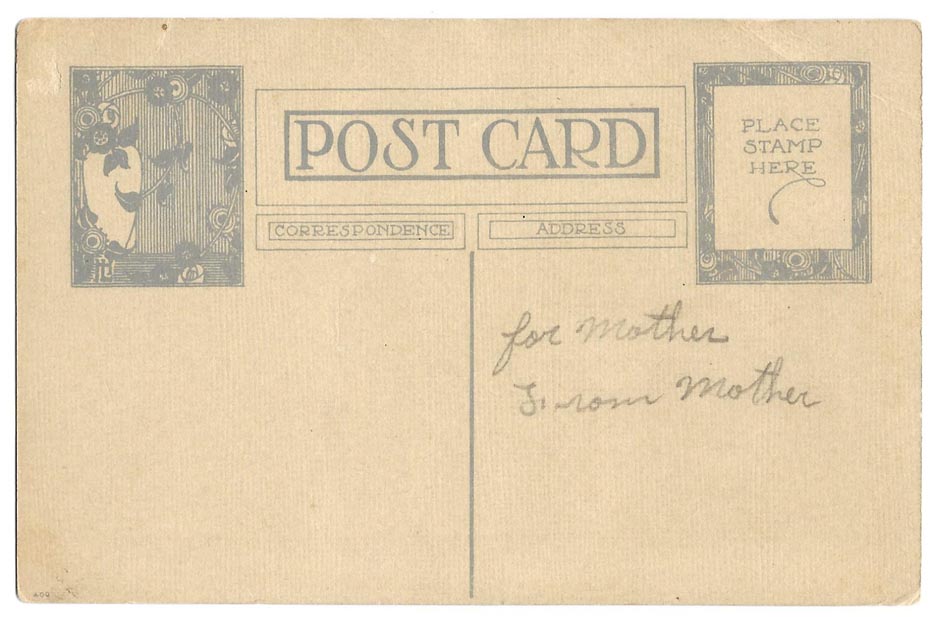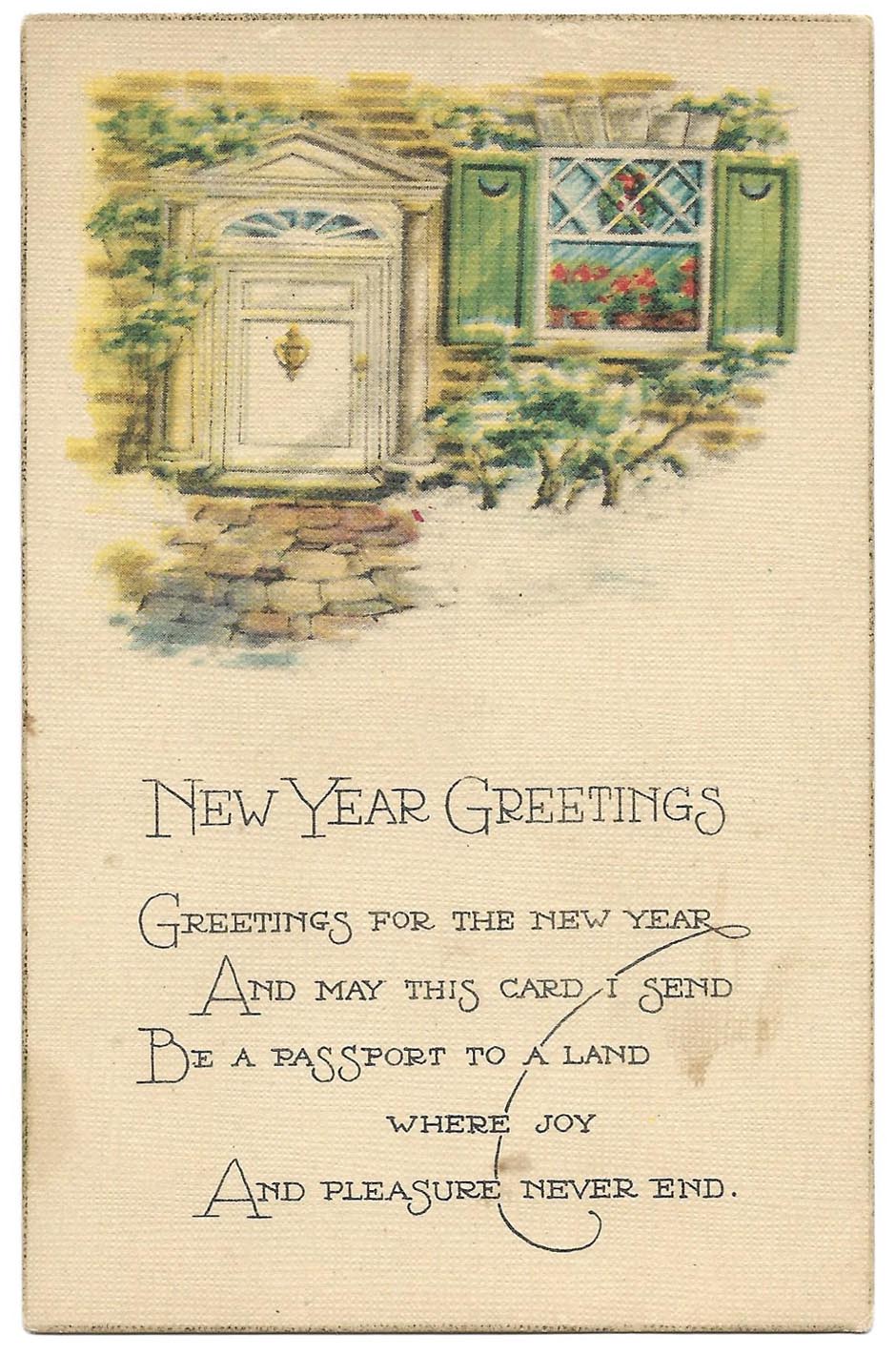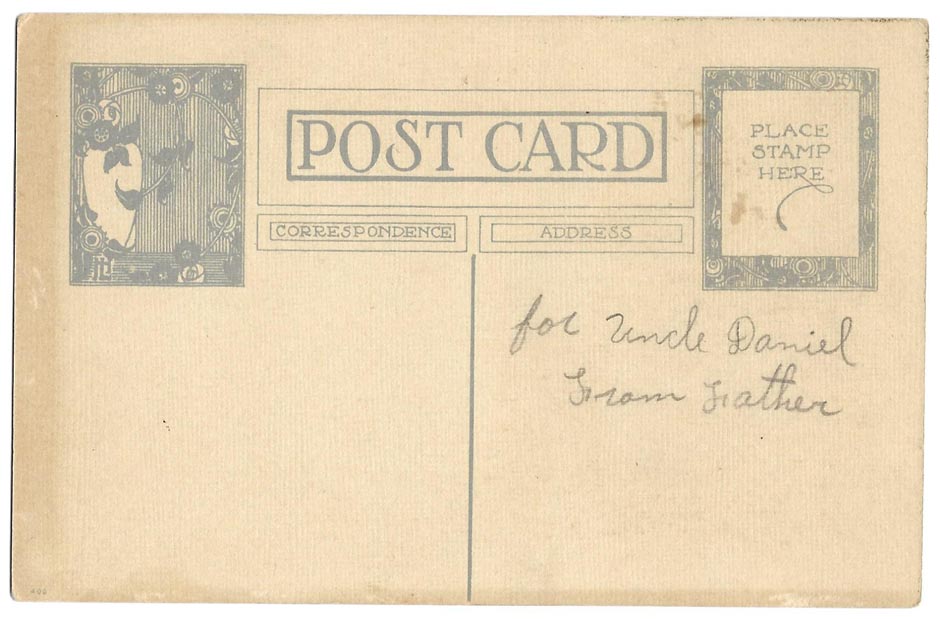 I LOVE MY FELLOW COLLECTORS! I am thankful for you every day. Please check out my other items for sale!

I charge actual shipping costs with no handling fees. I'll ship this item for $3.00 standard mail in the continental United States insured. If the actual shipping costs are less, I WILL refund the difference. I pack with tender loving care, and love to combine shipping. I am also happy to arrange for free pick-up if you can come to Lancaster PA.

I'll ship within 3 business days of receipt of payment. Pennsylvania residents pay 6% sales tax. While I prefer to ship to the United States only, I will ship overseas to interested collectors – but will need to quote actual shipping costs BEFORE you make your purchase. Please email me for an international shipping quote. All international sales will be shipped USPS Priority Mail International insured. I also cannot predict other fees such as tariffs or duty taxes for each country.
---
Sign Up for Email Alerts!
Be among the first to know when we list new items. I promise never to overwhelm your in-box, and you can easily unsubscribe at any time with one click. I NEVER share or rent my list with anyone!