Vintage & Antique Dolls & Accessories for Sale
I have an extensive personal collection of bisque-head dolls from the late 1800s to early 1900s, including Steiner, Kestner, Jumeau, Handwerck, Simon & Halbig, C&O Dressel, Gebruder Kuhlenz, Kammer & Reinhardt, Heubach, automatons, and many more.
I carry this knowledge and passion for these unique dolls into my sales, and I clearly describe the exact condition of each item.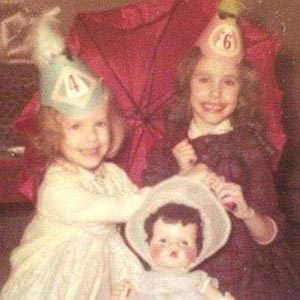 Here I am, on the left, with my sister Sally with one of our beloved childhood dolls.
Be sure to check back frequently, as I am adding new items regularly. We also post timely updates on my Facebook page, as well!